We got the chance to go to an event tonight at this fun, indoor, water park. Our friend, Andrea, volunteers her time for Big Brother/Big Sisters of Arlington. Tonight, they were honoring these volunteers by an evening out with your families. Andrea invited us to go and the only thing that would have made this night better would have been for her to come too! We thank you so much, we had a great time and we loved swimming in January.
For some reason, gates wanted her pic taken with this kid. She didn't play with him, talk to him, but he is a doll.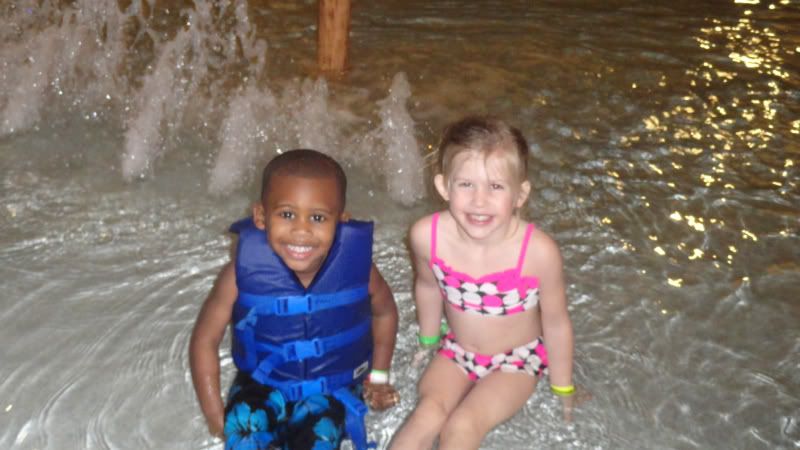 my 2 guys liked it. Alan loved this place. Makes me excited for the summer.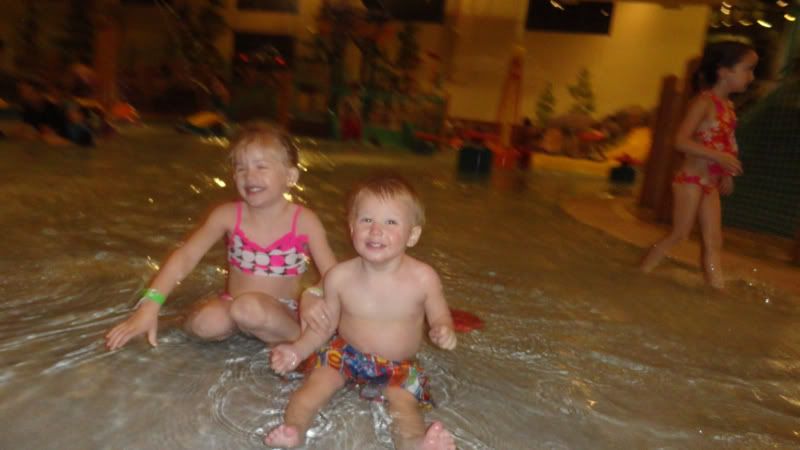 gates was brave. Loved the thrill slides.
Water lover